Mounted Points, pink in colour, are made from a special aluminium oxide grain.
They come in many different shapes and sizes, designed for a wide range of de-burring and finishing applications and provide a consistent performance without vibration.
They are best suited for machining all types of steels including alloyed steel, cast iron, unhardened steel and stainless steel.
Mounted Points - (B & W TYPE 3mm shank)
| | |
| --- | --- |
| type | list each (£) |
| B41 | 1.35 |
| B42 | 1.35 |
| B44 | 1.35 |
| B46 | 1.35 |
| B52 | 1.35 |
| B53 | 1.35 |
| B62 | 1.35 |
| B71 | 1.35 |
| B81 | 1.35 |
| B91 | 1.35 |
| B92 | 1.35 |
| B97 | 1.35 |
| B98 | 1.35 |
| | |
| --- | --- |
| type | list each (£) |
| B101 | 1.35 |
| B103 | 1.35 |
| B104 | 1.35 |
| B121 | 1.35 |
| B122 | 1.35 |
| B123 | 1.35 |
| B131 | 1.35 |
| B132 | 1.35 |
| B133 | 1.35 |
| B135 | 1.35 |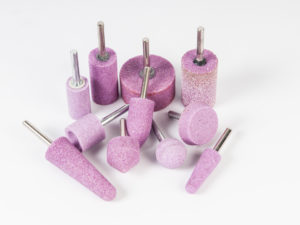 | | |
| --- | --- |
| type | list each (£) |
| W135 | 1.27 |
| W144 | 1.27 |
| W145 | 1.27 |
| W146 | 1.27 |
| W152 | 1.27 |
| W153 | 1.27 |
| W154 | 1.27 |
| W160 | 1.27 |
| W162 | 1.27 |
| W163 | 1.27 |
| W164 | 1.27 |
| W175 | 1.27 |
| W176 | 1.27 |
| W182 | 1.27 |
Mounted Points - (A & W TYPE 6mm shank)
| | |
| --- | --- |
| type | list each (£) |
| A1 | 1.65 |
| A2 | 1.46 |
| A3 | 1.67 |
| A3s | 1.49 |
| A4 | 1.51 |
| A5 | 1.43 |
| A11 | 1.57 |
| A12 | 1.46 |
| A13 | 1.65 |
| A14 | 1.49 |
| A15 | 1.43 |
| A21 | 1.49 |
| A23 | 1.35 |
| A24 | 1.43 |
| A25 | 1.49 |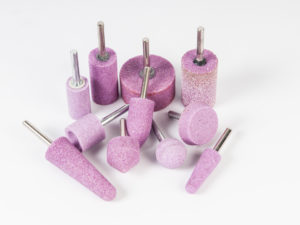 | | |
| --- | --- |
| type | list each (£) |
| A26 | 1.32 |
| A31 | 1.49 |
| A32 | 1.35 |
| A33 | 1.35 |
| A34 | 1.40 |
| A35 | 1.35 |
| A36 | 1.43 |
| A37 | 1.35 |
| A38 | 1.43 |
| A39 | 1.35 |
| | |
| --- | --- |
| type | list each (£) |
| W177 | 1.35 |
| W178 | 1.35 |
| W179 | 1.35 |
| W185 | 1.35 |
| W186 | 1.35 |
| W187 | 1.35 |
| W188 | 1.35 |
| W189 | 1.35 |
| W196 | 1.35 |
| W197 | 1.35 |
| | |
| --- | --- |
| type | list each (£) |
| W200 | 1.24 |
| W201 | 1.24 |
| W203 | 1.24 |
| W204 | 1.27 |
| W205 | 1.27 |
| W207 | 1.32 |
| W208 | 1.38 |
| W215 | 1.27 |
| W216 | 1.27 |
| W218 | 1.27 |
| W220 | 1.38 |
| W222 | 1.49 |
| W226 | 1.32 |
| W227 | 1.32 |
| W228 | 1.38 |
| W230 | 1.49 |
| W232 | 1.62 |
| W236 | 1.38 |
| W242 | 1.70 |